Health Hub
Having a Dry July has great health benefits. We've brought together a collection of articles that could help you with your Dry July.
---
We're getting really good at making alcohol-free beer and wine. Here's how it's done!
By David Bean and Andrew Greenhill on
Non-alcoholic drinks have been on the market for decades, but for a long time their range was limited and, in most cases, the flavours were inferior to their alcoholic counterparts.

Now online retailers (some of which specialise in non-alcoholic drinks) are stocking up to 100 different low- or no-alcohol beers and a similar number of non-alcoholic wines – with the majority produced in Australia.
What's behind the big boom in this side of the industry? And where might it go from here?
It all starts with fermentation
Alcoholic beverages are produced via microbes, most commonly yeasts, which convert sugars to ethanol (alcohol) in the process of fermentation.
In addition to producing ethanol, fermentation also leads to other desirable flavour changes. This means the fermentation process is integral to the flavour of beer and wine, and we can't just forgo it to make low- and no-alcohol drinks.
Consider the difference between unfermented grape juice and wine: it's not merely the presence of alcohol that creates the flavour profile of wine!
As such, the production of most non-alcoholic wine and some non-alcoholic beer starts with the typical fermentation process, after which the alcohol is removed using a few different advanced systems.
High-tech systems changed the game
The two most common ways to produce no-alcohol beer and wine involve filtration and distillation. Both systems are technologically advanced and expensive, so they're usually only used by larger producers.
In membrane filtration – and specifically one technique called "reverse osmosis" – beer and wine are pumped under pressure through filters with holes so small they separate compounds based on their molecular size. Relatively small molecules such as water and ethanol pass through, but others can't.
The water is continuously added back to the mix of the larger "flavour" compounds to reconstitute the beer or wine. This process is continued until all the ethanol is removed.
Another process is distillation, in which compounds are separated based on the temperature at which they boil. Therefore, distillation requires heat, and heat changes the flavour of beer and wine – leading to a less desirable product.
To minimise the impact on flavour, the distillation used to make no-alcohol products happens under very low pressures and in a vacuum. In these conditions ethanol can be removed at around 35℃-40℃, as opposed to 80℃ under atmospheric pressure. This is based on the same principle that dictates why water boils at a lower temperature at altitude than it does at sea level.
Small brewers are becoming master craftspeople
While the increase in low- and no-alcohol beer production reflects consumer preference, it's also partially driven by the wide range of craft beers now available.
Many craft breweries in Australia are producing delicious low-alcohol beer without additional expensive equipment. They do this by carefully manipulating the fermentation process using two main methods.
In the first method, brewers intentionally reduce the amount of simple sugars available for the yeast. With less sugar to use, the yeast produces less ethanol.
There are a few ways to achieve this, including using a higher- or lower-than-normal temperature during mashing (the process of extracting simple sugars from the barley grain). The brewer can also stop the fermentation process early, before too much sugar is converted into alcohol.
The second method involves using different yeasts. Traditionally most beers have been produced using the yeast Saccharomyces. This genus has been domesticated over millennia to make beer, wine and bread.

But there are thousands of species of yeast, and some aren't adept at producing ethanol as a byproduct. These yeasts are gaining popularity in the production of low-alcohol beers. They still provide the flavour compounds we expect, but with very low levels of alcohol (sometimes even lower than 0.5%).
Although most yeast strains are likely to be commercially available and previously described, some breweries are still secretive about the exact strain they use to produce low-alcohol beers.
Soon you'll barley notice a difference
It's difficult to make low- and no-alcohol beer or wine that tastes exactly like the full-strength counterparts. That's because ethanol contributes to the flavour profile of alcoholic drinks, and it's more evident in wine (typically about 13% alcohol) than beer (about 5%).
The removal of ethanol and water also leads to the removal of compounds with smaller molecules and volatile compounds (chemicals that vaporise under normal atmospheric conditions) – although manufacturers do their best to add them back to the final product.
Similarly, changing mash conditions or using unconventional yeast strains for low-alcohol beer also leads to different flavour profiles than those achieved through a "normal" process.
Despite these challenges, producers are constantly improving their products. Our preliminary investigations have shown even some experienced beer drinkers can't tell non-alcoholic beers apart from their alcoholic counterparts.
So if the mood or circumstance warrants it, don't hesitate to try a low- or no- alcohol beer or wine this festive season (or throughout the year). You may be surprised by how the range and quality of these products has improved. And of course, the benefits are obvious.
David Bean and Andrew Greenhill, Federation University Australia.
This article was originally published on The Conversation. Read the original article.
Register your interest for Dry July 2024
You may also like
By Dry July Foundation on
Heading out this Dry July?  Thanks to Lyre's Spirit Co, these participating venues have a dedicated Dry July menu with delicious Lyre's non-alcoholic cocktails.
• Chiswick
• North Bondi Fish
• The Lookout - Echo Point
• Arrana
• QANTAS Lounges
• Woodcut
• Infinity - Sydney Tower
• Reign 
• ESQ.
• Bar 83
• Miss mi
• Terrace
• Walt & Burley
• Strike Bowling 
• Holey Moley Golf Clubs
• Archie Brothers - Cirque Electrio 
• MÖvenpick Hotel & Resorts
• Mister Percy
• Promenade Bondi Beach
• Henry's Neutral Bay
• Brooks Jordan Springs
Read more…
By Dry July Foundation on
You're doing something amazing – improving your own health, and helping to change the lives of people affected by cancer. We're with you every step of the way for your Dry July, so don't be daunted by taking some time off the booze! 
Plus, remember the funds you raise will improve the comfort and wellbeing of people affected by cancer.
Here are our top tips to help you prepare and stay dry this July:

In preparation:
In June try to slow down your alcohol intake to half of what you would normally consume.
Plan your social calendar. Offer to be the Designated Dryver on a night out, or if you have an event that you really want to drink at, ask someone to buy you a Golden Ticket. It will give you a night off the wagon, while also raising...
Read more…
By Alana Wulff on
There's nothing quite like going out with your mates for a big night or two (or three), but there's also nothing as satisfying as realising you've managed to sidestep another time-wasting, hangry hangover.
Making the decision to hit the reset button and take a break from booze isn't just liberating, it's a sure-fire way to save your cash and get your mental and physical health back on track. So, with Dry July just around the corner, here are just some of the best reasons to contemplate hitting snooze on the booze.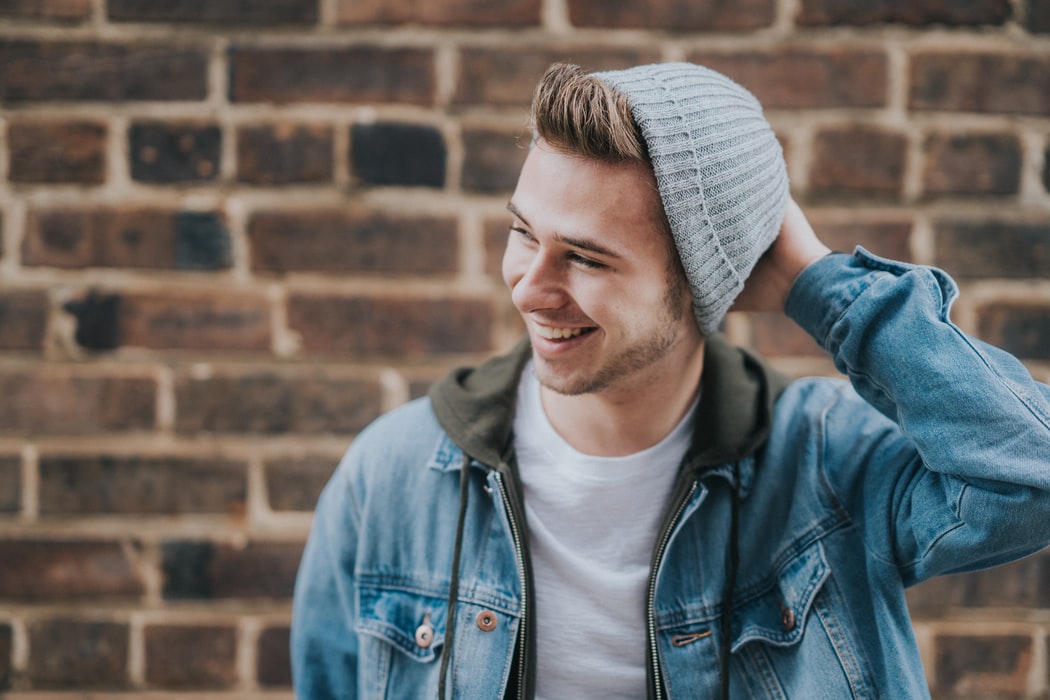 Your Sleep Improves
Is there anything more annoying than waking up at 3am because those delicious yet devious wines and beers have messed with your sleep patterns? Drinking, especially if you're indulging on a regular basis, can...
Read more…